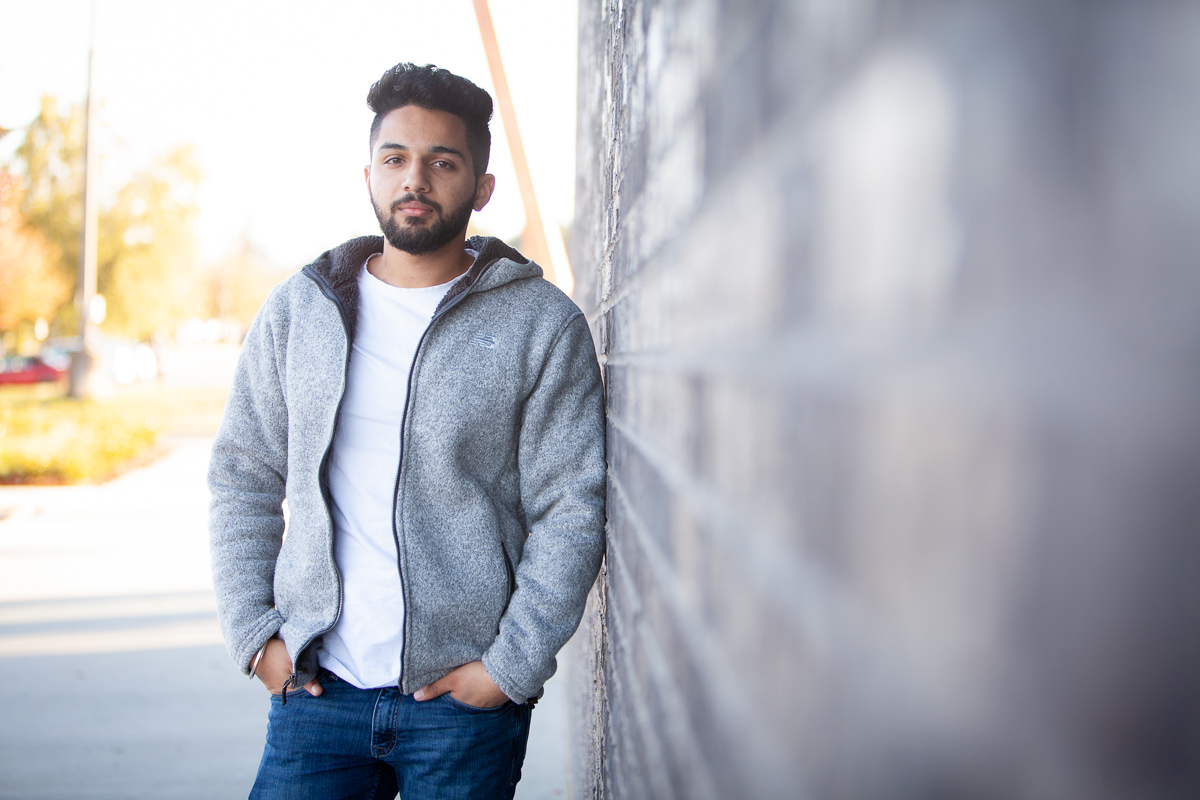 Title
Emergency Bursaries for Students in Need
Funds needed to support our most vulnerable students during times of crisis.
Many of VIU's students face barriers every day, such as accessing affordable childcare, rent, and transportation, in addition to the challenges and costs of attending university. During this unprecedented state of emergency, our most vulnerable students are facing even more dire situations and additional stress.
Students are dealing with the very real consequences of this pandemic: reduced hours or no employment, finding daycare, access to food banks drastically reduced, and keeping themselves and their families safe and healthy with limited resources.
In light of the great need during this time of crisis, the VIU Foundation and the VIU Students' Union (VIUSU) have partnered to raise $250,000 for Emergency Student Bursaries to support our most vulnerable students.
To directly support students in need, VIUSU has donated $75,000 to the Emergency Bursary Fund, and the VIU Foundation has matched this gift. The Windsor Plywood Foundation has joined with our other partners to give $15,000 to the fund. We also want to thank the RBC Foundation for donating $20,000 to this initiative, and the BC Government for supporting us with $140,000.
We need your help now to raise another $100,000 to help VIU students.
Students can access a bursary for real-time support to cover their immediate needs to be healthy and safe.
"The Vancouver Island University Students' Union recognizes the unique challenges faced by many VIU students during this unprecedented emergency. As such, the Union has decided to contribute $75,000 to Emergency Student Bursaries to assist our members with the greatest need." 

-James Bowen

Executive Director, VIUSU

"We know this is an unprecedented time for everyone, and unfortunately many of our students are dealing with extraordinary unbudgeted housing, healthcare and daycare costs. Many of their regular employment options are cutting hours or laying them off. We will be matching VIUSU's donation to the Emergency Bursaries fund and we ask for your support to help our most vulnerable students get through this unprecedented crisis."

-William Litchfield

Executive Director, VIU Foundation
The Impact of Emergency Bursaries - Our Students' Own Words
"First of all thank you, I don't think you understand how much this means to me! Assistance isn't what I usually ask for but with how things are I had no other option. You didn't need to do this which makes me all the more thankful that you did it anyways. I'm generally not the best when it comes to thank you letters mainly because it's rare for me to get something as extraordinary as this. I can only say thank you so many times before it loses its meaning so I'll say it once more thank you, I'll never forget what you did for me here."
Charitable Registration 88733 3482 RR0001